Number Talks: Whole Number Computation, Grades K–5: A Multimedia Professional Learning Resource
A five- to fifteen-minute classroom conversation around purposefully crafted computation problems that are solved mentally.


The best part of a teacher's day.
This resource was created in response to the requests of teachers—those who want to implement number talks but are unsure of how to begin and those with experience who want more guidance in crafting purposeful problems. This dynamic multimedia resource supports teachers in understanding:
how to follow students' thinking and pose the right questions to build understanding;
how to prepare for and design purposeful number talks; and
how to develop grade-level-specific strategies for the operations of addition, subtraction, multiplication, and division.
Number Talks supports the Common Core State Standards for Mathematics. It also includes an abundance of reference tables to help you quickly and easily locate strategies, number talks, and video clips.

New to the Common Core version:
Number Talks is now updated with Common Core connections. You'll find the same great content, only now video segments are highlighted throughout to illustrate how Number Talks provide a vehicle for students to develop and utilize specific Standards for Mathematical Content. Video segments are also highlighted throughout to illustrate how Number Talks support students in developing the Mathematical Practices.

Facilitator's Guide
While the book may be used as an independent resource, it is also structured to provide a framework for collaborative learning groups or to provide professional development opportunities through grade-level teams, individual schools, or districts. Chapter 9 serves as a facilitator's resource, providing guidance for use of the video clips by grade level along with discussion questions to support reflection and collegial conversations about number talks and students' learning.

DVD
The accompanying DVD provides a visual platform for teachers to reflect on their current practices and target essential understandings from their readings. The DVD features nineteen number talks filmed in actual classrooms, plus seven bonus tracks highlighting interviews with the author and teachers. Clips range from five to ten minutes in length with a total viewing time of approximately two hours.
| | |
| --- | --- |
| | Discussion questions for viewing each video clip |

Read Number Talks Build Numerical Reasoning, an article by Sherry Parrish

Sherry Parrish
446 Pages



Number Talks for iPad – exact same content as the book. Read and watch.
This interactive eBook includes 19 embedded video clips that are available at the touch of a finger. In addition to instant video, hyperlinks throughout allow the user to seamlessly navigate the text in an order that makes sense to their learning and understanding.

To purchase Number Talks for iPad visit the iTunes bookstore.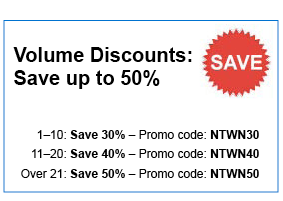 To purchase the reproducibles for Number talks Whole Number Computation, visit http://store.mathsolutions.com/number-talks-whole-number-computation-reproducibles-726.html.
| | |
| --- | --- |
| | Sherry Parrish is a native of Birmingham, Alabama, and began her career in education in 1979. She currently serves as an Assistant Professor for The University of Alabama at Birmingham where she teaches math and education courses for the College of Arts and Sciences. Sherry holds a doctorate in Educational Leadership from Samford University, is a national board certified teacher, and is a recipient of the 1997 Presidential Award for Excellence in Mathematics Teaching. |
" Sherry Parrish outlines the very best way to teach math to young children and gives educators access to the ideas and methods
that they will need. Th is book is a valuable resource for anyone who cares about children's mathematical development.
Jo Boaler, professor, Stanford University, and author of What's Math Got to Do With It? Helping Children Learn to Love Their Least Favorite Subject
"Time and time again, middle and high school teachers encounter students who lack fl uency with small numbers, operations
sense, and conceptual understanding of place value; the lack of these foundational concepts is a major obstacle to understanding
integers, rational numbers, and algebra. Th e number talks in this resource have incredible importance for the development
of mathematical profi ciency and are appropriate and important experiences for teachers to provide for their students."
Cathy Humphreys, coauthor of Connecting Mathematical Ideas
"Using number talks helps teachers listen to and follow their students' thinking and also deepens their own understanding of
the mathematics they teach. Routinely using number talks is an important way to launch into inquiry-based mathematics teaching.
In this resource, Sherry Parrish provides a wealth of sample number talks that can be used in sequence to address important
mathematical ideas."
Ann Dominick, Presidential Awardee for Elementary Math and former Alabama Teacher of the Year